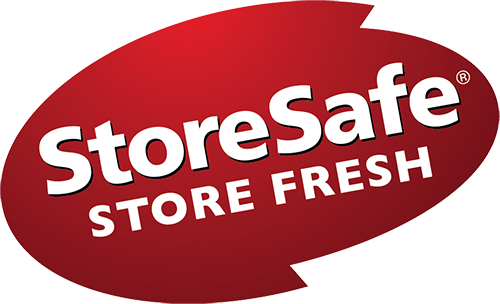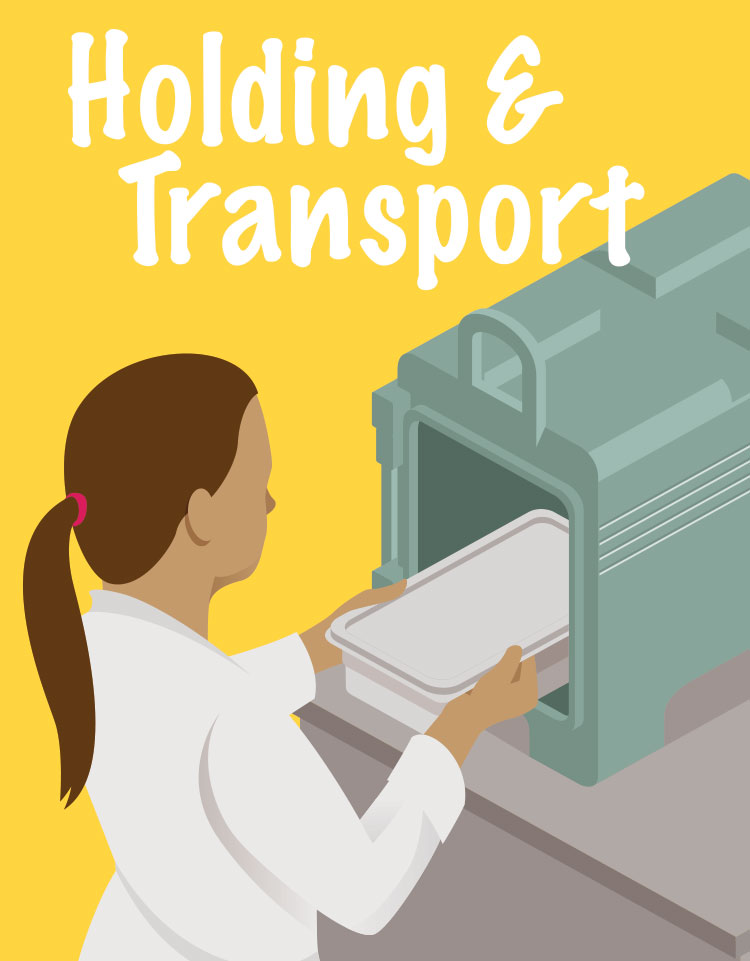 Potential Risks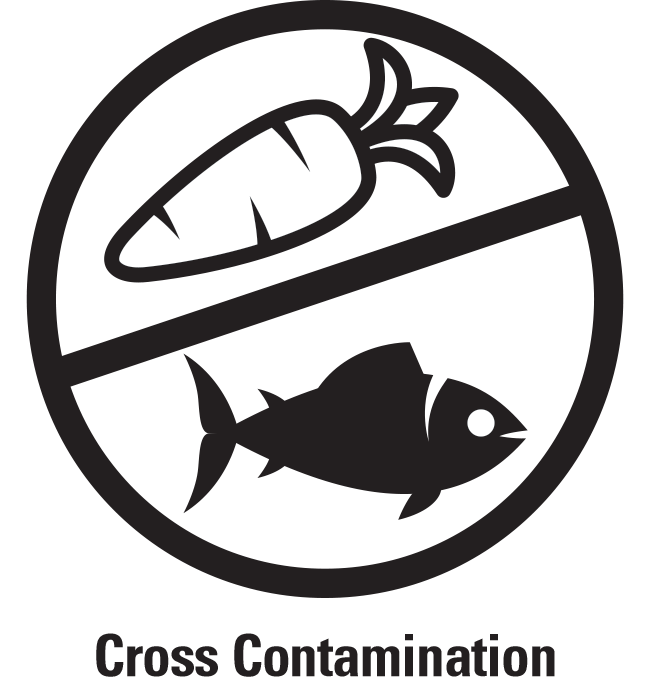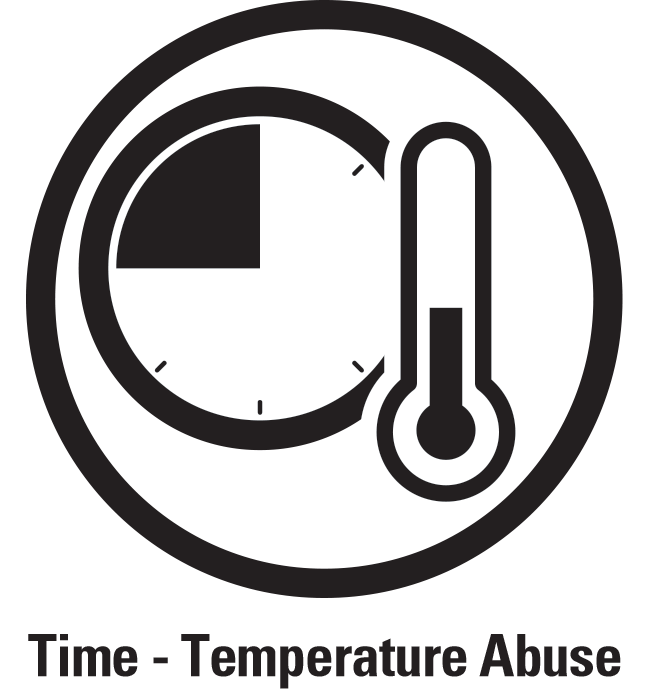 Ways to Reduce Risk
1
Use preheated or prechilled insulated carriers to hold and transport food while maintaining safe temperatures.
2
Tight-fitting lids help to maintain temperatures and protect contents from spills and cross contamination during transport.
3
Fill insulated carriers completely to maximize temperature retention or use a ThermoBarrier® to concentrate hot or cold air.
4
Label the outside of each transporter to minimize opening and closing and reduce temperature loss.
Recommended Products
Insulated Food Pan Carriers
These carriers are designed to keep hot food hot and cold food cold for hours. They're stackable for easy transporting with molded-in handles that won't break off. Use with temperature maintenance tools, such as Camwarmers® or Camchillers®, to enhance temperature retention, even in extreme outdoor conditions.
Pro Cart Ultra®
This cart can be customized to support any menu with a choice of active hot 150˚ to 165˚F (65,5˚ to 74˚C), active cold 32.5˚ to 40˚F (0,3˚ to 4,4˚C) or passive holding in each compartment. With or without electricity, the Pro Cart Ultra maintains temperatures for up to 4 hours.
GripLid™
This tight-fitting lid "grips" the side of the food pan to provide superior spill resistance and to reduce risk of cross contamination.
Cam GoBox®
Lightweight carriers that pack a punch! Made of Expanded Polypropylene (EPP)—an eco-friendly, high-performance insulating material—these carriers are capable of handling significant loads while maintaining temperatures for up to 4 hours.
UPC300 Ultra Pan Carrier®
Compact and convenient holding at its best. The door removes for easy cleaning and air drying.
ThermoBarrier®
Camchiller® and Camwarmer®