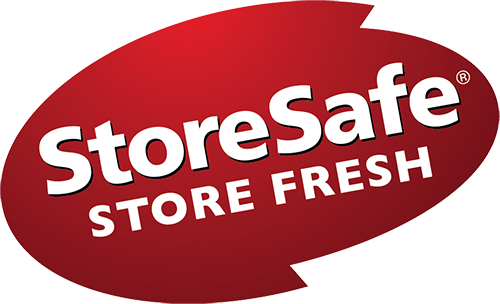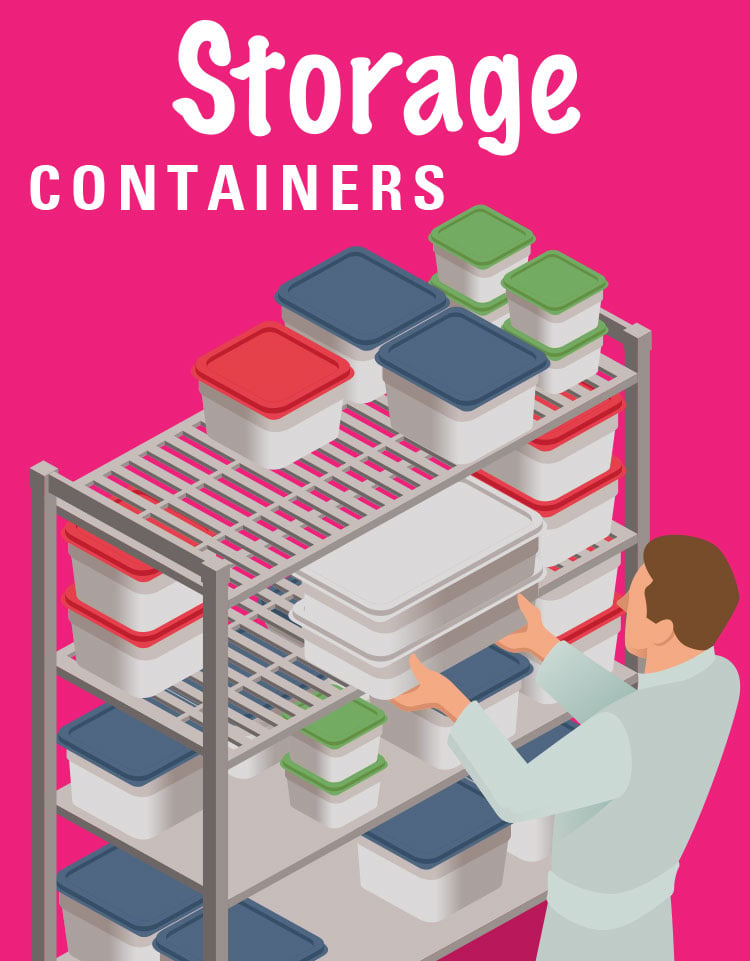 Potential Risks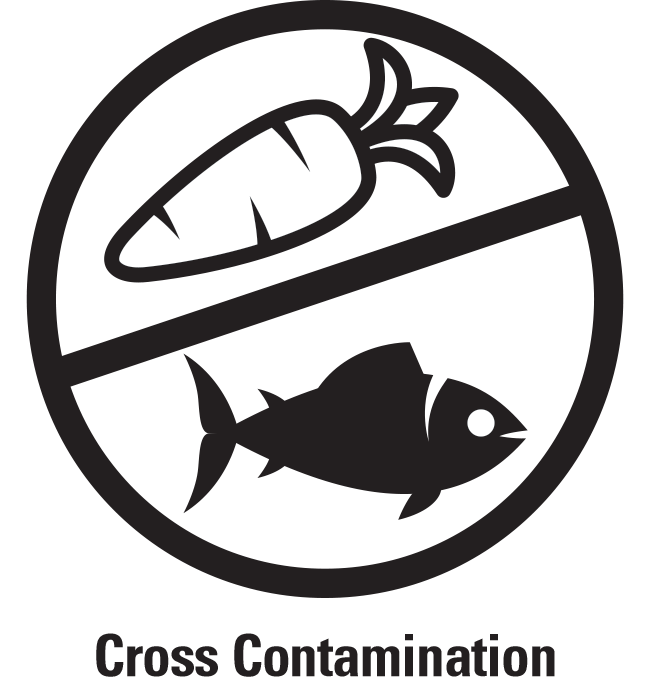 Ways to Reduce Risk
1
Store food in containers with tight-fitting reusable lids to protect against cross contamination and to extend the shelf life of foods.
2
To minimize the risk of raw foods contaminating cooked foods, keep raw and cooked foods separate and store them away from each other in the cooler.
3
Cover, label and date all containers and rotate food based on First In, First Out (FIFO) system to ensure peak freshness.
Recommended Products
Squares and Rounds
Easy-to-read printed graduations make taking inventory easy. Squares maximize your storage space, while rounds are perfect for stirring and cooling.
Flat Cover
A basic cover for food pans that protects food contents and makes it easy to stack pans while reducing the risk of cross contamination.
Ingredient Bins
Use to store dry bulk ingredients, such as flour and grain. Bins with sliding lids keep pests out and reduce the chances of mold forming.
Allergen Free Products
StoreSafe® Labels